About
Sara Pendlebury, MA, MSc, HG.Dip.P, Therapist
Member of Human Givens Institute, European Therapy Studies Institute; Level 1 Internal Family Systems; Narm informed Professional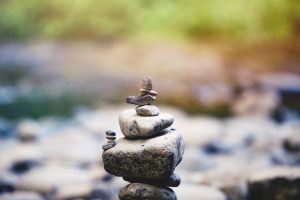 After a commercial career in Asia, I settled in France with my family. I love the mountains, skiing, and I am also a painter/printmaker. In 2008 I discovered the Human Givens approach to therapy, and have been a practitioner since 2011. I am also a Level 1 Internal Family Systems Therapist (IFS) and a Narm (Neuro Affective Relational Model) Professional. I am currently completing my studies to become an accredited Art therapist in France.  I offer therapy for adults, children, and couples in and around Chamonix-Mont-Blanc.
My consultation rooms are in an old farmhouse in Argentière, at the top of the Chamonix valley.
I can help you deal with anxiety, depression of all kinds, anger problems, loss and grief, addiction, sleep problems, loss of confidence, overwhelm, OCD and Trauma. I also work with children and teens, using painting and play therapy.
I work additionally as a Business Coach, and a Creativity Coach: I have 20 years plus experience in the corporate world of business management, and the principles learned in the diploma in Human Givens helped me in my corporate roles. As a keen artist, I understand the blocks that creative of all types can face and, the principles that I share have been useful to me in my own creative practice. Finally, my work can sometimes involve skiing and the mountains: I use therapy with skiing, particularly using visualization and guided imagery.
Education & Credentials:
I have been a Human Givens practitioner since 2011. This followed a commercial career in London, Geneva, and Asia. I hold the following qualifications:
UNIVERSITY OF EDINBURGH, Edinburgh MA Chinese;
UNIVERSITY OF YORK, York MSc. Information Processing;
SECURITIES INSTITUTE OF AUSTRALIA, Diploma in Financial Markets;
HUMAN GIVENS INSTITUTE, Post Graduate Diploma, Human Givens;
FALMOUTH ART COLLEGE, BA Illustration;
BASI, Adaptive and Alpine Ski Instructor;
IFS (Internal Family Systems) Level 1;
Treating Complex Trauma with Internal Family Systems;
Narm (Neuro Affective Relational Model) Informed Professional;
Somatic Embodiment & Regulation Strategies (All Levels).